How To Install MongoDB On Windows Operating System?
The MongoDB document-based database is open-source, cross-platform, and scalable. MongoDB Inc. developed it as a NoSQL database.
The name MongoDB comes from the word "humongous," which means enormous.
The MongoDB database can store a large amount of data and perform quickly at the same time.
---
---
Step 1: Install MongoDB by downloading the MSI package
You can download MongoDB's current version here. Select MSI as the package you desire to download.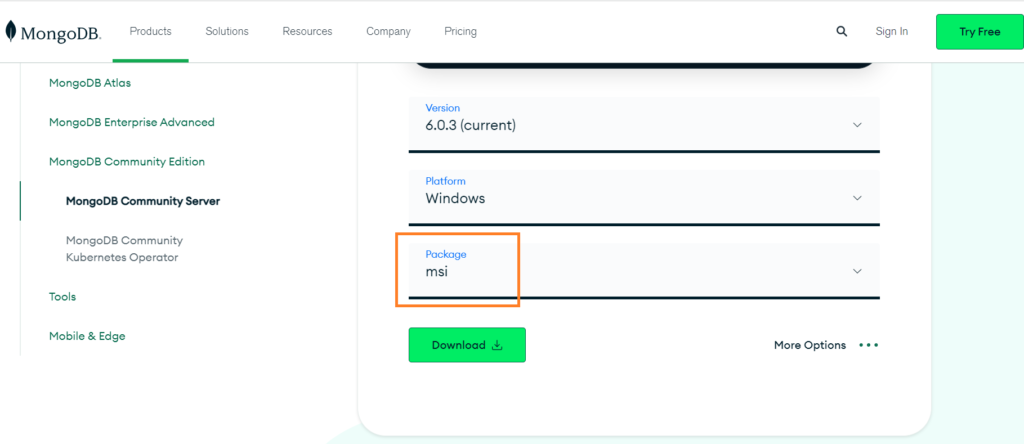 ---
Step 2: Install MongoDB
Read our article to learn how to install mongodb on linux.
Read our article to learn how to install mongodb on Mac.
You must be logged in as a user with admin privileges. Once you have downloaded the .msi package, navigate to the downloads folder and double click it. You will be prompted to launch the installation wizard.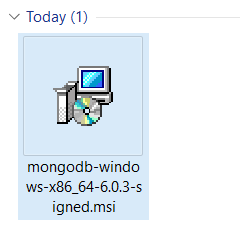 Start the installation by clicking Next.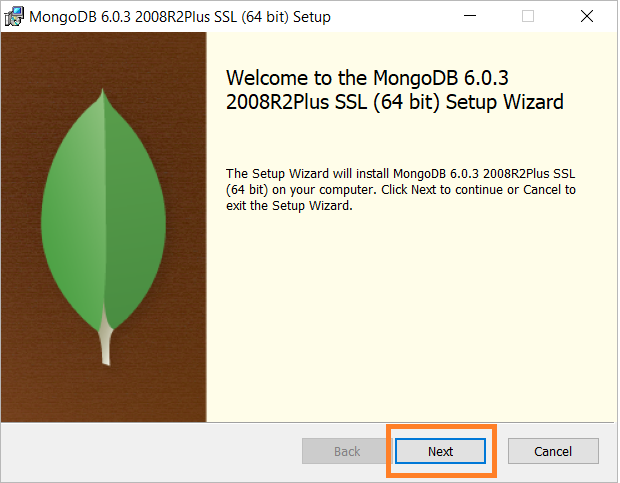 Click Next after accepting the licence agreement.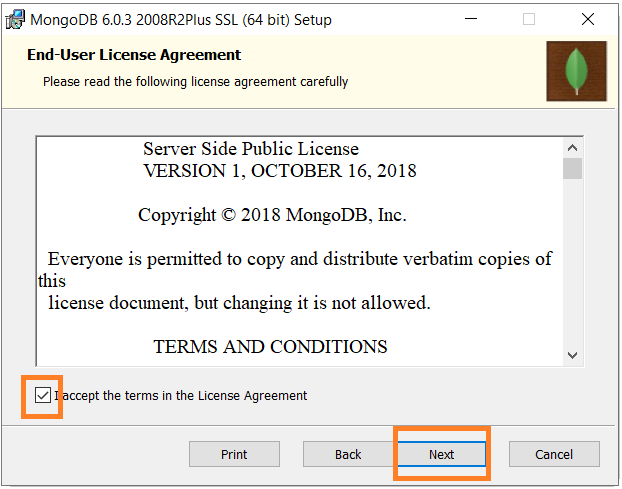 The Complete setup option should be selected.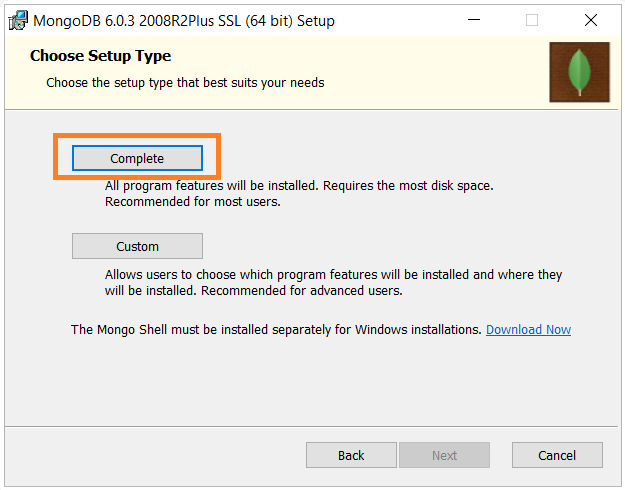 Note the data directory and select "Run service as Network Service user" later on.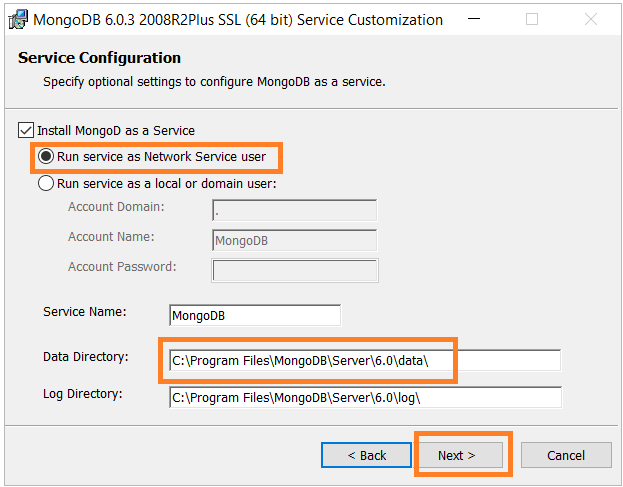 You won't need Mongo Compass, so deselect it and then click Next.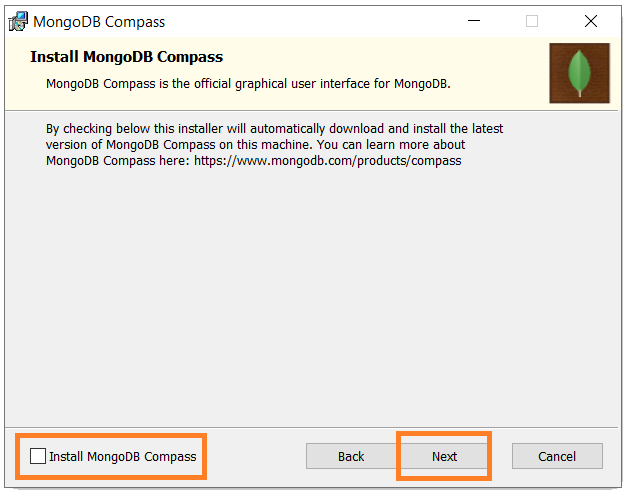 Start the installation by clicking Install.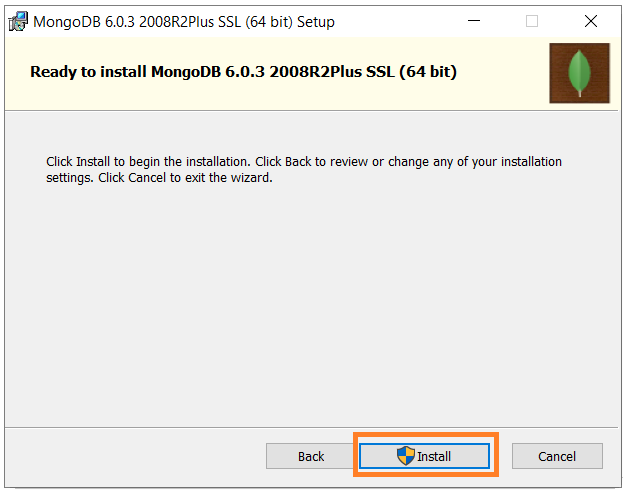 It will only take a few minutes to complete the setup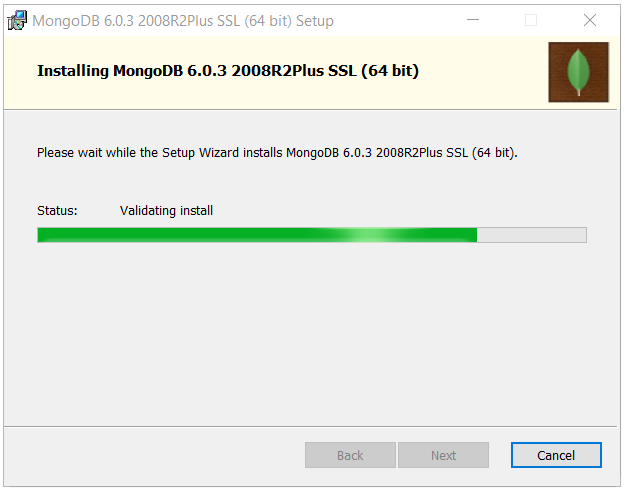 Once the installation is complete, click Finish.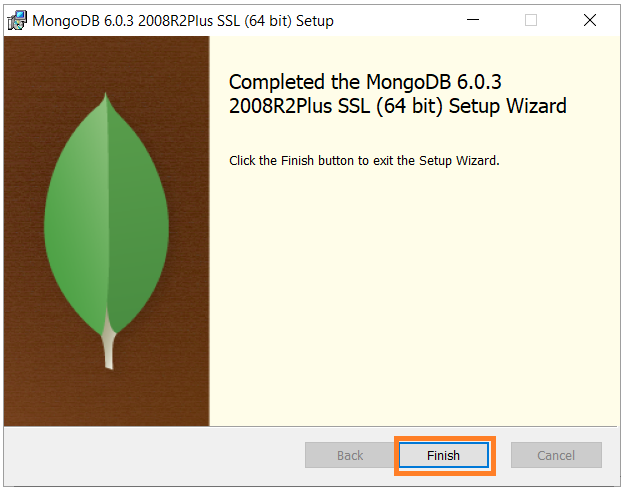 ---
Step 3: Organize our databases in data folders
The next step will be to set up MongoDB on the local system after the installation is complete.
Create a new folder called data on the C Drive (c:) using Windows Explorer on your computer.
Create a folder called db inside the data folder you just created in previous step.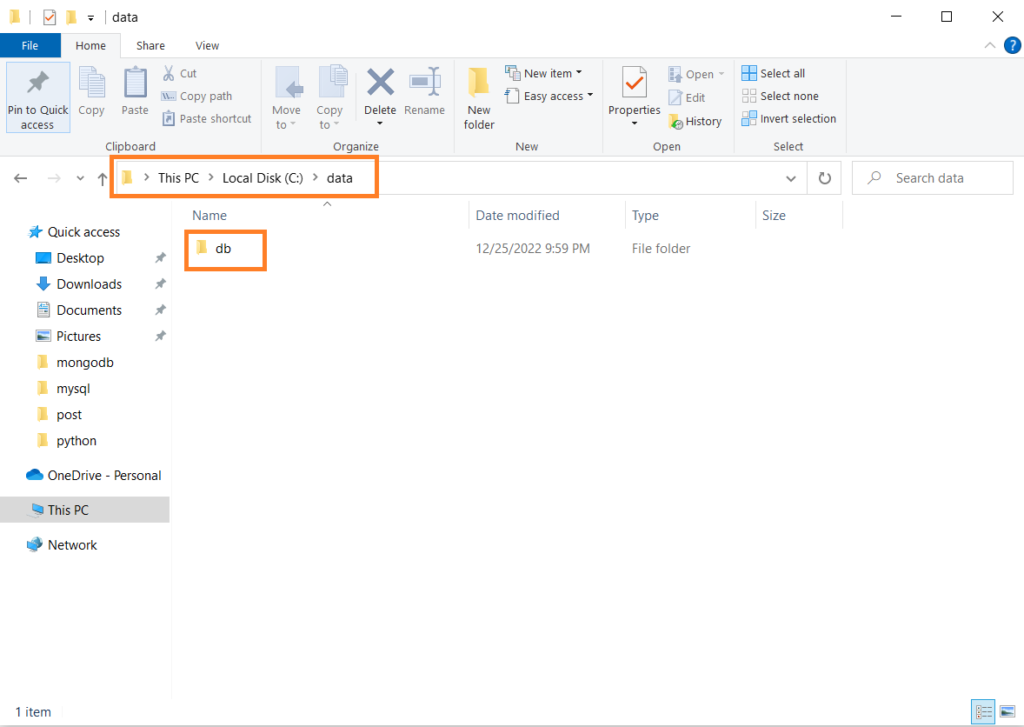 ---
Step 4: Setup Alias Shortcuts
Copy the bin path to the location where MongoDB is installed on your system: C:\Program Files\MongoDB\Server\6.0\bin
Click on System Properties > Environment Variables > System Variables > Path and Click Edit button to create an environment variable.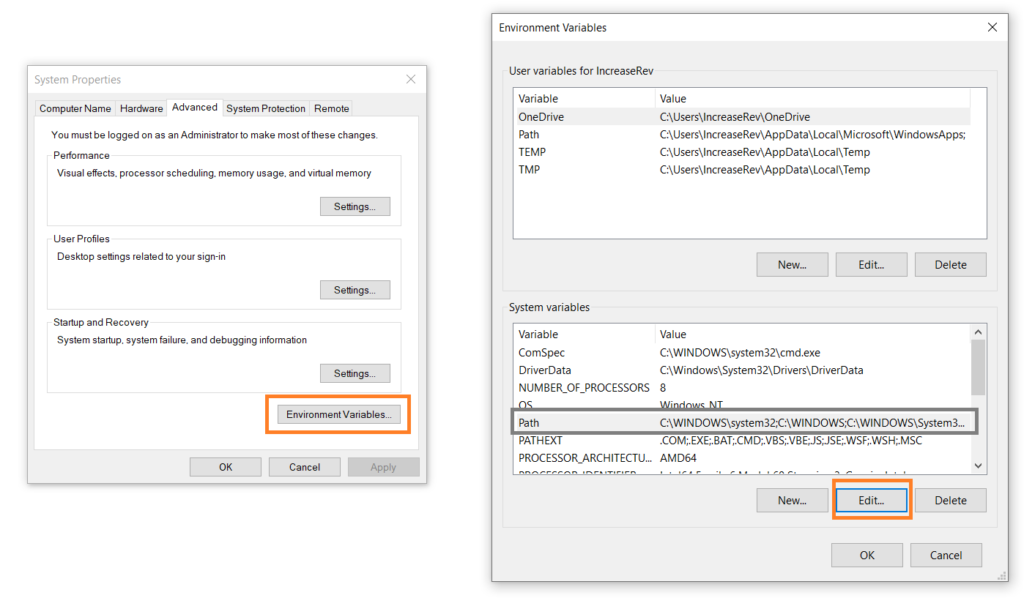 Click New and paste the copied environment system link into Edit Environment Variable and click Ok.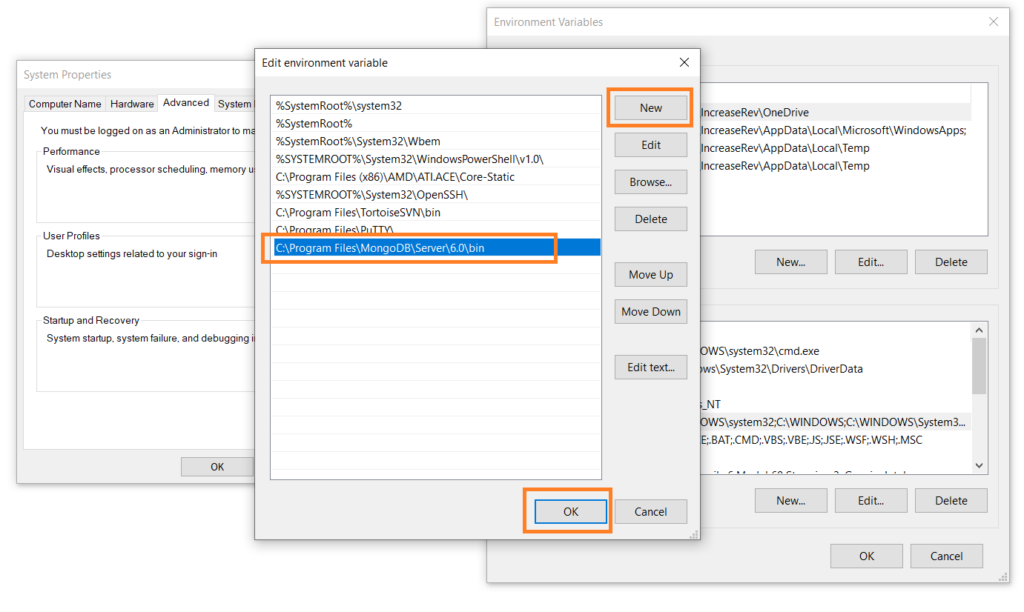 The MongoDB server, mongod, will be run after the environment variable has been set. Open the command prompt and run the following command:
mongod
---
Step 5: Run mongo Shell
We will now connect our server (mongod) to the mongo shell.
Keep the mongod window open and open a new command prompt window and type mongo. Mongod will now be successfully connected to our mongo shell.
Don't close the mongod window – closing this window will stop your server from functioning and it will be unable to connect with the mongo shell.
The mongo shell is now ready for you to write queries.
In your shell, you can now create databases, collections, and documents. Here is an example of how to create a new database.
Use Database_name creates a new database in the system if it does not exist, or uses an existing database:
use mynewmongodb
You now have a database named mynewmongodb ready to use.
Db.Collection_name creates a new collection in mynewmongodb, and insertOne() inserts the document into the firm collection:
db.firm.insertOne({Tesla:999})
---